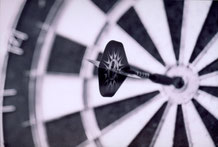 Employee mobility is on the rise basically because companies are taking on more and more global business as well as the increasing need for employees with international exposure who are able to manage global operations.
Although today's world allows you to do business in India, China or Brazil from your office, there are certain roles that technology can´t replace as providing technical support unavailable locally, knowledge transfer and fulfilling specific project needs. For all these reasons as well as the importance of emerging markets, we are likely to see a growth in mobile employees and international assignments over the coming years.
In order to guarantee a smooth growth in mobility and to deal with globalization in a very changeable business environment, strategies must be able to support business plans in an agile and flexible way. The ideal mobility policy should be adaptable and offer new forms in response to business demands and the fact that employees often prefer short-term assignments with a project focus, commuter options or extended business travel. However one of the big challenges faced by the HR Departments is the need to focus on business strategies rather than on the operational function of mobility policies.
Our international assignment policies promote fair and equitable support to every employee, as well as a cost-effective program, and a framework that allows HR teams to provide business with a quick and effective response.