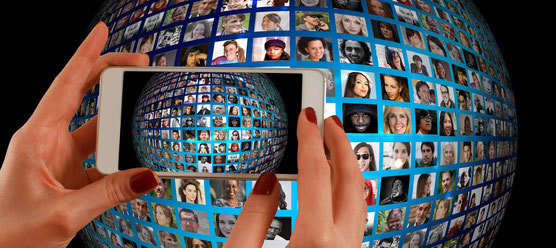 He seemed the ideal candidate for the international assignment in the north of Africa; with great technical knowledge, good performance, very interested in an international exposure, good interpersonal skills, ability to communicate in the local language and a family willing to move overseas. In less than a year he was back in his home country. How can we minimize the risks? How to choose the right candidate?
Making sure we are sending the right person to overtake the international assignments is one of the most important decisions that the company will make in the expatriation process framework.
It is a big concern not only because of the time and cost that a wrong decision could have, but it also has a great impact on the company´s human capital. I am not only talking about the expatriate itself but the rest of the mobile workforce.
So, in view of the kind of pressure that companies are faced with to choose the right candidate, let´s highlight some best practice that will help to select the right workforce for our expatriate assignments:
Clear identification of the international assignment objective

Full and complete job description with objectives, main responsibilities, technical requirements, interpersonal skills, experience, terms of references, length and country context

 

 

Identify and focus on the specific selection factors that affect your sector or geographic area

Realistic country preview as culture, climate, health and safety, business practices and so on. (employee awareness plays a key role)

Use Intercultural Adaptability Assessment Tools

Formal candidate pool
It is highly recommended to create a selection committee who should include someone who knows the country, line manager of the host country or the person responsible for the function and a representative from the HR team (it could include from host and home country). To minimalize the risks, the committee should try to assess if the candidate is the right one to undertake the role on terms of technical capability and being able to meet with the position requirements, as well as being capable to adapt to the culture of the new the destination.
The interpersonal skills are as important as the technical ones – if not more. The ideal candidate should be able to deal with uncertainty, cross-cultural communication skills, openness to learning from others, active listener, flexibility, adaptability and solution orientated amongst others.
By incorporating these measures into your hiring process, employers can reduce the risk of an early return by the employee, and at the same time the selected candidate will be more likely to deliver a good performance and adapt themselves in a quick and effective way to this new role and country.
Let´s work hard to have strong expatriates in companies.